---

Traffic Deaths Decline Over Thanksgiving Weekend
Virginians Still Encouraged to Drive to Save Lives During Winter Holiday Season
RICHMOND – Fortunately, a forecasted record volume of traffic over the Thanksgiving holiday weekend did not yield an increase in traffic deaths across the Commonwealth of Virginia. Preliminary reports indicate a total of seven people were killed in seven traffic crashes statewide, compared to nine deaths during the 2015 Thanksgiving holiday and eight in 2014. Read more
---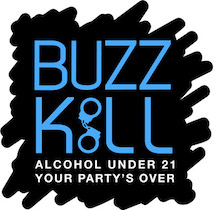 2016 Virginia Buzzkill Campaign Against Underage Drinking to Launch Sept. 2 at NSU
Norfolk State University Police will host the launch of the 2016 Virginia Buzzkill campaign, a joint law enforcement agency awareness initiative of the Virginia Association of Campus Law Enforcement Administrators (VACLEA) to deter underage drinking, and educate everyone about the consequences of providing alcohol to underage individuals.
Norfolk State University Police, along with law enforcement personnel from Christopher Newport University, Hampton University and Tidewater Community College will hold a 10 a.m. press conference on Sept. 2 at the NSU Student Center. The event will occur in advance of the college football and tailgating seasons at many higher education institutions in the Tidewater area.
---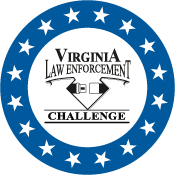 2016 Virginia Law Enforcement Challenge Results Announced!
The Virginia Association of Chiefs of Police (VACP) is pleased to announce the recipients of the 2016 Virginia Law Enforcement Challenge awards for the best traffic safety programs in the state in 2015. The awards luncheon will take place during the VACP's 91st Annual Training Conference on Tuesday, September 20, 2016 at the Hotel Roanoke in Roanoke, VA.
Celebrating its twenty-seventh year in Virginia, the Law Enforcement Challenge program promotes professionalism in traffic safety enforcement and encourages agencies to share best practices and programs with each other. The awards are based on entries prepared by the participating agencies that highlight their traffic safety education and enforcement activities in the past calendar year. Judges award points to the agencies in the six areas that comprise a comprehensive traffic safety program: problem identification, policies, planning, training of officers, public information and education, enforcement, and an evaluation of the outcomes of the agency's efforts.
The Virginia Challenge is held in cooperation with the National Law Enforcement Challenge Awards, which are presented by the International Association of Chiefs of Police (IACP). This year, eleven Virginia agencies plus the Virginia Association of Chiefs of Police were selected to receive thirteen national awards — the most of any state! National Challenge award winners have been announced by the IACP on their web site at http://www.theiacp.org/NLEC. National awards will be presented in October at the International Association of Chiefs of Police Annual Conference in San Diego, VA.
---
| | |
| --- | --- |
| Upcoming Events/Trainings | Tweets by @SmartSafeSober |