---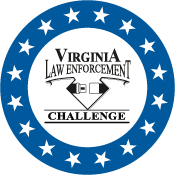 2017 Virginia Law Enforcement Challenge Application Available
The application for the 2017 Virginia Law Enforcement Challenge, conducted by the Virginia Association of Chiefs of Police (VACP), is now available! Entries are due May 5, 2017.
Celebrating its twenty-eighth year in Virginia, the Law Enforcement Challenge program promotes professionalism in traffic safety enforcement and encourages agencies to share best practices and programs with each other. The awards are based on entries prepared by the participating agencies that highlight their traffic safety education and enforcement activities in the past calendar year. Judges award points to the agencies in the six areas that comprise a comprehensive traffic safety program: problem identification, policies, planning, training of officers, public information and education, enforcement, and an evaluation of the outcomes of the agency's efforts.
Any Virginia law enforcement agency involved in any highway safety efforts should consider applying and having their agency's efforts recognized! Agencies are evaluated against a set of criteria – not against each other – and are divided into categories of like size and type. 2017 entries are based on 2016 calendar year data. Plan to enter today!
---
Transportation Safety Awards Recognize Crash Reduction Efforts
Nominations Due February 28, 2017
RICHMOND - The outstanding efforts made by individuals and organizations to change the behaviors of Virginia's motorists, leading to crash, injury and fatality reduction, may be nominated for the 2017 Virginia Governor's Transportation Safety Awards. The Virginia Department of Motor Vehicles' Highway Safety Office is accepting nominations through February 28, 2017 for 13 different transportation safety categories.
Entries will be judged on creativity, imagination, uniqueness, the impact on the community, and the use of volunteers and private sector resources. Individuals, organizations, businesses or government agencies are eligible for these awards based on transportation safety activities and programs that took place during 2016.
CLICK HERE to download a nomination form and obtain eligibility requirements.
Entries must be received by February 28, 2017. Winners will be notified in May 2017. Submit nominations to Audrey Odum at Audrey.Odum@dmv.virginia.gov .
---
BELOW 100 Trainings in February
4-Hour Intensive Course for Officers + Optional 4-Hour "Train-the-Trainer"
In partnership with the DMV: Virginia Highway Safety Office, the Virginia Association of Chiefs of Police is offering three days of Below 100 training in February — February 16 & 23 in New Kent & February 24 in Richmond. The training is FREE and open to all Virginia law enforcement officers.

The Below 100 Program is an initiative that aims to reduce line of duty deaths to below 100 per year — a number that has not been seen since 1943.
Below 100 isn't about statistics. It's about each and every officer, trainer and supervisor taking individual and collective responsibility for the decisions and actions that contribute to safety. For those in a leadership position, Below 100 means supporting a culture of safety throughout your department. Make doing the right thing so ingrained in your personnel that it becomes the norm and not the exception. Just as importantly, hold accountable those who stray outside what should be common sense. Often, a private word with a misguided officer is all it takes to correct his or her misperception. Below 100 is committed to providing you the tools and resources you need to make a culture of safety thrive throughout your department.
ABOUT THE TRAININGS
Below 100 works because it is a common-sense approach to officer safety. The most effective way of presenting Below 100 is to present the core course - Below 100 Intensive - in a morning session (0800-1200) open to all levels of law enforcement. (The 4-hour Intensive course is offered all 3 days – Feb. 16, Feb. 23 & Feb. 24.)
In the afternoon of the same day (1300-1700), an optional Train-the-Trainer class is presented to a group of experienced instructors who must have attended the morning session. (Train-the-Trainer is only being offered on Feb. 23 in New Kent & Feb. 24 in Richmond.)

REGISTRATION
Access additional information about the trainings and online registration via the following links:
---
| | |
| --- | --- |
| Upcoming Events/Trainings | Tweets by @SmartSafeSober |