Welcome to SmartSafeandSober.org!
SOCIAL MEDIA THUNDERCLAP: Child Vehicular Heatstroke Prevention — Friday, July 30 at 10:00 AM

Highway safety partners,

Your support of our "thunderclaps" has been outstanding and has enabled these important highway safety issues — identified by the Governor's Executive Leadership Team on Highway Safety — to reach countless Virginians. We would appreciate it if you could join us again in a thunderclap on child vehicular heatstroke prevention on Friday (July 30) at 10 a.m.

Attached are 5 jpg images — 1 horizontal-sized for Twitter and 4 square-sized for FB & IG — for your use and suggest the following message:

Hot cars are not cool! Rising temps can quickly turn deadly for a child left inside a parked vehicle. #LookBeforeYouLock & check your backseat every time you park. #HotCarSafetyVa

---

Governor Northam Launches #YourSayVA Digital Town Hall on Speeding and Summer Travel Safety Campaign
Virginians are encouraged to participate through August 13

RICHMOND—Governor Ralph Northam today announced a new summer travel safety campaign and survey designed to engage Virginians in efforts to reduce speed-related crashes, injuries, and fatalities on the Commonwealth's roadways.

The "Don't Speed Thru Summer. Make it Last." initiative uses both online and traditional media to focus on the dangers of speed and aggressive driving. According to the Virginia Department of Motor Vehicles and the Governor's Executive Leadership Team on Highway Safety, preliminary numbers indicate speed-related crashes have already claimed 182 lives on Virginia's roadways and injured another 4,248 people within the first six months of 2021. Last year, 22,479 speed-related crashes on Virginia roadways resulted in 406 fatalities, the highest number in at least 10 years. Read more

---

Independence Day Holiday Traffic Crashes Claim Ten Lives in Virginia

RICHMOND – Virginia is experiencing a disturbing trend on its roadways – increased traffic crash fatalities – with the state on pace to have another unfortunate increase in 2021. Preliminary reports indicate 10 individuals died in traffic crashes on Virginia highways during the July 4 holiday statistical counting period that began at 12:01 a.m. July 2, 2021 and concluded at midnight July 5, 2021. Four of the crashes involved motorcycles and a fifth was an all-terrain vehicle (ATV). Since Jan. 1, 2021 through July 7, 2021, preliminary reports indicate 399 lives have been lost to traffic crashes in Virginia, compared to 395 during the same time period in 2020.

The 10 fatal crashes occurred in the counties of Botetourt, Campbell, Chesterfield, Essex, Fairfax, Mecklenburg, Patrick and Stafford and the City of Newport News. The fatal motorcycle crashes occurred in the counties of Botetourt, Essex, Fairfax and Stafford. The Patrick County crash involved the ATV. Read more

---

Register for the 2021 IACP Drugs, Alcohol and Impaired Driving Conference


August 14-16 • In-Person AND Virtual Attendance Options

!

Registration for the 27th annual IACP Drugs, Alcohol, and Impaired Driving (DAID) training conference, taking place August 14–16, 2021, is open and in-person spots are filling up quickly! Attendees will be updated and informed on the latest practices and science of alcohol- and drug-impaired driving and road safety.

The event will be hosted at the Omni ChampionsGate Resort in ChampionsGate, Florida, just outside of Orlando, along with a virtual option to attend.

---

SFST Instructor Development Course (SFST-IDC)

August 16-19, 2021
Virginia State Police Academy
7700 Midlothian Turnpike,
North Chesterfield, VA 23235

The SFST-IDC is designed to enable participants to develop the knowledge, skill and attitudes necessary to effectively fill roles as instructors in support of the NHTSA/IACP DWI Detection and Standardized Field Sobriety Testing (SFST) training program which targets the detection of impaired drivers. This course is designed to train instructors to effectively teach and provide effective feedback to learners.

REQUIREMENTS:
Participants should be law officers who are DCJS-certified General Instructors and have demonstrated proficiency in the administration of the SFST's. They must have successfully completed the NHTSA/IACP SFST Training Program. Their reason for attending this training should be motivated by:

a desire to develop and strengthen effective presentation
skills;
a desire to develop or strengthen skills as a DWI
detection and SFST instructor;
a desire to learn how to conduct interactive participant-
centered training.


REGISTRATION:
Please email Corey Anop at corey.anop@dmv.virginia.gov to register or receive more information. There is no registration fee to attend.

Additional FREE Crash Investigation Courses

Advanced Crash Investigation
August 23, 2021 - September 3, 2021
(0800-1700, M-F)
James City County Law Enforcement Center
4600 Opportunity Way
Williamsburg, VA 23188

Traffic Crash Reconstruction
September 13 – 24, 2021 (0800-1700, M-F)
Virginia State Police
7700 Midlothian Turnpike
North Chesterfield, VA 23235

Investigation of Motorcycle Crashes - Level 1 Course
September 20 - 24, 2021 (0800-1700, M-F)
Eanes-Pittman Public Safety Training Center
Chesterfield, VA 23832

Please feel free to contact Steve Williams if you have any questions or concerns – 540-632-3042 or Steven.Williams@dmv.virginia.gov.

Fundamentals of Crash Investigation & Reconstruction Course

Class Dates and Location
September 13 – 24, 2021 (0800-1700, M-F)
Roanoke County Police Department
5925 Cove Road
Roanoke, VA 24019

The Virginia Highway Safety Office is offering a course in Fundamentals of Crash Investigation and Reconstruction. This two-week course imparts the knowledge and skills required for detailed crash investigation by combining classroom lectures with practical field exercises.

This class will be limited to 20 law enforcement personnel and COVID-19 precautionary protocols will be in place.

Topics will include:

Coefficient of friction
Computing speeds from yaw marks and skid marks
Vehicle and occupant kinematics
Indicators of safety belt use

Identifying and documenting evidence
Traffic law
Measuring the scene
Scale diagramming
Time and distance



Registration
Registration for the course is FREE. Seating is limited to the first 20 Virginia Law Enforcement, Commonwealth Attorneys, or persons associated with the Virginia Multidisciplinary Crash Investigation Team.

** Please remember only the tuition for this course is free for Virginia Law Enforcement, Commonwealth Attorneys, or persons associated with the Virginia Multidisciplinary Crash Investigation Team. The travel/lodging/per diem/other expenses are covered by the student and/or their agency.**

To register, email Steve Williams at Steven.Williams@dmv.virginia.gov and provide the following information:

Contact information for the person attending the class (i.e., name, department, phone number, and email address)
Date and location of desired class

Materials Needed
Students should bring the following materials to class:

An electronic calculator with a square root function
A compass to draw circles
Pencils
Foul weather gear in case of inclement weather during field exercises
A 50 or 100 foot measuring tape

Please feel free to contact Steve Williams if you have any questions or concerns – 540-632-3042 or Steven.Williams@dmv.virginia.gov.

---

TOOLKIT: Virginia's New Hands-free Law

Virginia DMV encourages you to prevent distracted driving crashes by educating Virginians on the dangers of using a mobile phone, or engaging in any other risky behavior, while behind the wheel. In 2019, there were 120 deaths, 13,258 injuries and 34,850 crashes attributed to distracted driving.

Virginia's new hands-free law takes effect Jan. 1, 2021, and all highway safety partners are needed to help spread the word.

Download free educational materials about the hands-free law from DRIVE SMART Virginia's online toolkit including animated banner ads, images, and ready-made posts for social media.
Visit DRIVE SMART's online store to order free copies of the new hands-free brochure and poster for distribution to citizens.

As always, we appreciate your continued dedication to highway safety and saving lives.

---

Traffic Enforcement During the COVID-19 Pandemic

While COVID-19 cases are steadily increasing within the U.S., law enforcement agencies continue to respond to incidents and enforce traffic laws in their communities, despite the operational challenges they may face on roadways due to the pandemic. Considerations to take when making traffic stops or conducting traffic safety initiatives is available from the IACP at https://www.theiacp.org/resources/document/traffic-enforcement-during-the-covid-19-pandemic

The recommendations were created in consultation with a small sample of police agencies from around the United States.

For specific considerations related to impaired driving during the COVID-19 pandemic, please see the tool, Processing DUIs during the COVID-19 Pandemic: Considerations for Law Enforcement.
---
| | |
| --- | --- |
| Upcoming Events/Trainings | Tweets by @SmartSafeSober |


State Safety Belt Usage Rate (2020):
2019 Rate: 85.4%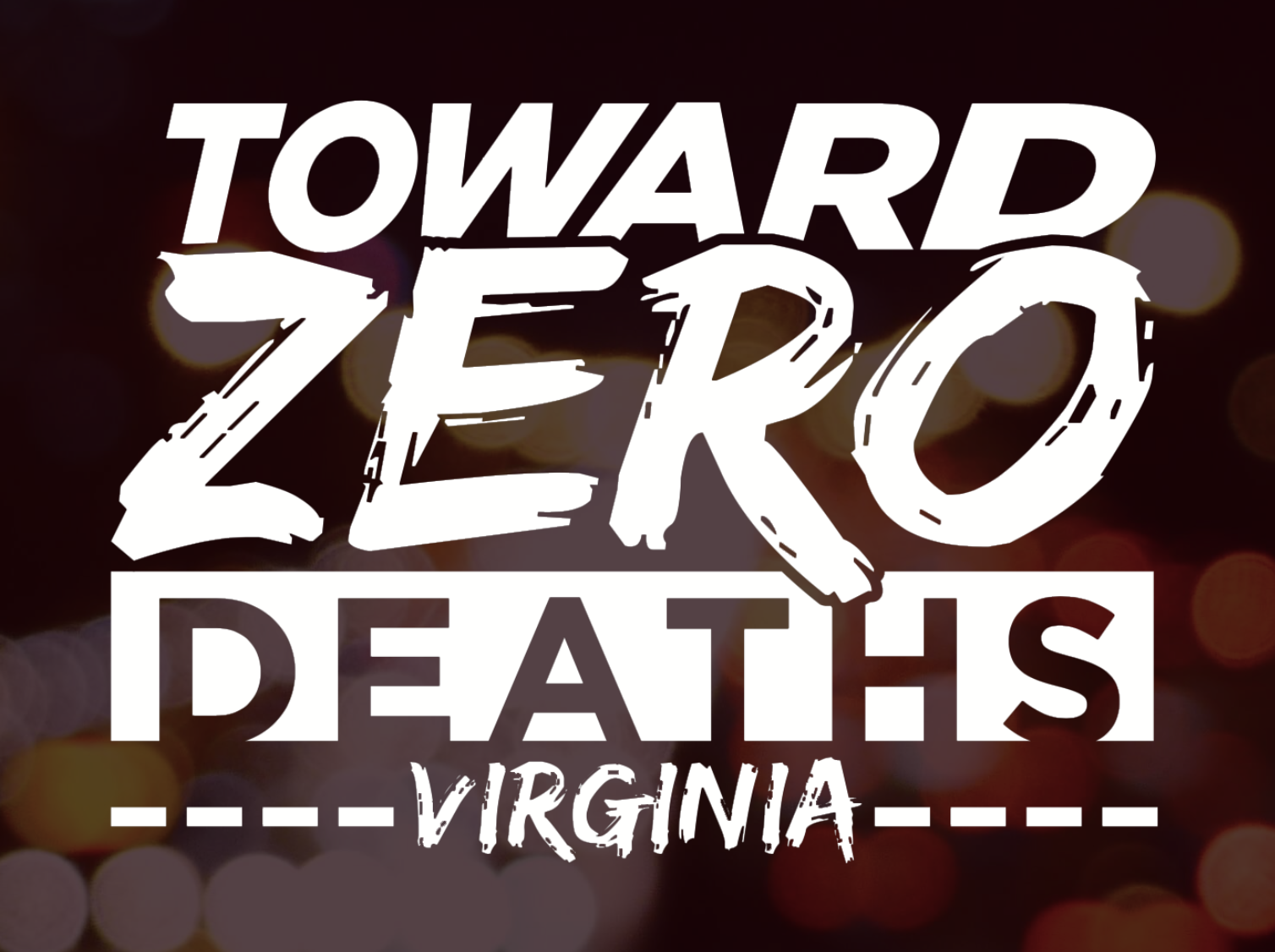 Traffic fatalities on VA's
highways since
Jan. 1, 2021
(as of July 27):
467
(Compared to 456 at this time last year)