Welcome to SmartSafeandSober.org!
National Drive Sober or Get Pulled Over & Virginia's Checkpoint Strikeforce Campaigns — Aug 18 – Sept 6, 2021

The national Drive Sober or Get Pulled Over, and the Commonwealth's Checkpoint Strikeforce campaigns, strive to prevent drunk driving crashes, injuries and deaths leading up to and during the Labor Day holiday from Aug. 18 through Sept. 6, 2021. Highway safety partner WRAP developed an "Act Like It" social media toolkit to remind Virginians to never get behind the wheel after drinking. The toolkit's social media graphics are sized for Facebook, Instagram and Twitter, and include draft content to go along with the graphics. We encourage you and your organization to publicize these important safety messages on social media. You can download materials here: https://gmmb.app.box.com/s/1z6i6x51tjn6ay1s9m2371zrj9ykuvmp

Additionally, the National Highway Traffic Safety Administration promotes impaired driving enforcement and awareness surrounding Labor Day through the Drive Sober or Get Pulled Over Campaign. Download and publicize free impaired driving materials from the Traffic Safety Marketing website here: https://www.trafficsafetymarketing.gov/get-materials/drunk-driving/drive-sober-or-get-pulled-over/national-mobilization

---

Teen Speeding and Seat Belt Safety

Teen speeding is particularly dangerous due to the lack of experience of young drivers (ages 15-19), who are more likely to overcorrect, run off the road, or lose control of their vehicles. For these reasons, fatal crashes involving teen drivers are on the rise.

The best way for teen drivers to protect themselves and their passengers during a crash is to WEAR THEIR SEAT BELT.

Can you become an advocate of decreasing traffic fatalities by educating teen drivers in your communities about the dangers of speeding and the importance of seat belt use? We are providing several resources that you can use to spread the message of "Slow Down" and "Buckle Up". Click here

---

DMV Launches New "Local Heroes" Campaign
Tidewater/Hampton Roads Area First Responders Promote Seat Belt Safety in Ad Campaign Set to Run Through August 31

RICHMOND – The Virginia Department of Motor Vehicles (DMV) has launched its 2021 Local Heroes campaign, with an aim to decrease unrestrained traffic injuries and fatalities by encouraging drivers and passengers to wear their seat belts. In 2020, there were 343 unrestrained fatalities in Virginia. The five-year average (2016-2020) for unrestrained fatalities in Virginia is 311. Read more

---

Advanced Roadside Impaired Driving Enforcement (ARIDE) Training Courses

DATES:
Sept. 27-28; Sept. 29-30; Oct. 4-5; Oct. 6-7; Nov. 1-2; or, Nov. 3-4, 2021

TIME: 8 a.m. to 5 p.m., both days

LOCATION (ALL):
Virginia State Police Training Academy
7700 Midlothian Turnpike
North Chesterfield, Va. 23235

Advanced Roadside Impaired Driving Enforcement, or ARIDE, is a 16-hour course intended to bridge the gap between the Standardized Field Sobriety Testing (SFST) and Drug Recognition Expert (DRE) courses.

This course is designed for those who have successfully completed a course using the 24-hour SFST curriculum. This training will not qualify officers to serve as drug recognition experts (DREs).

Drug Recognition Expert (DRE) Course

As part of Virginia's Drug Evaluation and Classification Program (DECP), the classroom portion of Virginia's next Drug Recognition Expert (DRE) course is planned for Dec. 6 to 17, 2021, at the Virginia State Police Training Academy in Richmond. Additionally, a week of certifications is being planned at an out-of-state facility in January 2022.

The application deadline for this course has been extended to SEPTEMBER 13. The application is attached. Please forward this application to top officers you believe would be excellent DREs. Interested officers must already be certified in Standardized Field Sobriety Testing (SFST). Along with the completed application, officers must provide:

narratives from a minimum of four DUI arrest reports, two of which from the last 12 months
an endorsement/recommendation letter from their Chief, Sheriff or Commander
an endorsement/recommendation letter from their local prosecutor

Please email completed applications and the required attachments to ARIDE_DRE@vsp.virginia.gov or mail them to:

Melanie Stokes, Highway Safety
Virginia Department of Motor Vehicles
P.O. Box 27412
Richmond, Va. 23269

Fundamentals of Crash Investigation & Reconstruction Course

Class Dates and Location
September 13 – 24, 2021 (0800-1700, M-F)
Roanoke County Police Department
5925 Cove Road
Roanoke, VA 24019

The Virginia Highway Safety Office is offering a course in Fundamentals of Crash Investigation and Reconstruction. This two-week course imparts the knowledge and skills required for detailed crash investigation by combining classroom lectures with practical field exercises.

This class will be limited to 20 law enforcement personnel and COVID-19 precautionary protocols will be in place.

Topics will include:

Coefficient of friction
Computing speeds from yaw marks and skid marks
Vehicle and occupant kinematics
Indicators of safety belt use

Identifying and documenting evidence
Traffic law
Measuring the scene
Scale diagramming
Time and distance



Registration
Registration for the course is FREE. Seating is limited to the first 20 Virginia Law Enforcement, Commonwealth Attorneys, or persons associated with the Virginia Multidisciplinary Crash Investigation Team.

** Please remember only the tuition for this course is free for Virginia Law Enforcement, Commonwealth Attorneys, or persons associated with the Virginia Multidisciplinary Crash Investigation Team. The travel/lodging/per diem/other expenses are covered by the student and/or their agency.**

To register, email Steve Williams at Steven.Williams@dmv.virginia.gov and provide the following information:

Contact information for the person attending the class (i.e., name, department, phone number, and email address)
Date and location of desired class

Materials Needed
Students should bring the following materials to class:

An electronic calculator with a square root function
A compass to draw circles
Pencils
Foul weather gear in case of inclement weather during field exercises
A 50 or 100 foot measuring tape

Please feel free to contact Steve Williams if you have any questions or concerns – 540-632-3042 or Steven.Williams@dmv.virginia.gov.

---

TOOLKIT: Virginia's New Hands-free Law

Virginia DMV encourages you to prevent distracted driving crashes by educating Virginians on the dangers of using a mobile phone, or engaging in any other risky behavior, while behind the wheel. In 2019, there were 120 deaths, 13,258 injuries and 34,850 crashes attributed to distracted driving.

Virginia's new hands-free law takes effect Jan. 1, 2021, and all highway safety partners are needed to help spread the word.

Download free educational materials about the hands-free law from DRIVE SMART Virginia's online toolkit including animated banner ads, images, and ready-made posts for social media.
Visit DRIVE SMART's online store to order free copies of the new hands-free brochure and poster for distribution to citizens.

As always, we appreciate your continued dedication to highway safety and saving lives.

---

Traffic Enforcement During the COVID-19 Pandemic

While COVID-19 cases are steadily increasing within the U.S., law enforcement agencies continue to respond to incidents and enforce traffic laws in their communities, despite the operational challenges they may face on roadways due to the pandemic. Considerations to take when making traffic stops or conducting traffic safety initiatives is available from the IACP at https://www.theiacp.org/resources/document/traffic-enforcement-during-the-covid-19-pandemic

The recommendations were created in consultation with a small sample of police agencies from around the United States.

For specific considerations related to impaired driving during the COVID-19 pandemic, please see the tool, Processing DUIs during the COVID-19 Pandemic: Considerations for Law Enforcement.
---
| | |
| --- | --- |
| Upcoming Events/Trainings | Tweets by @SmartSafeSober |


State Safety Belt Usage Rate (2020):
2019 Rate: 85.4%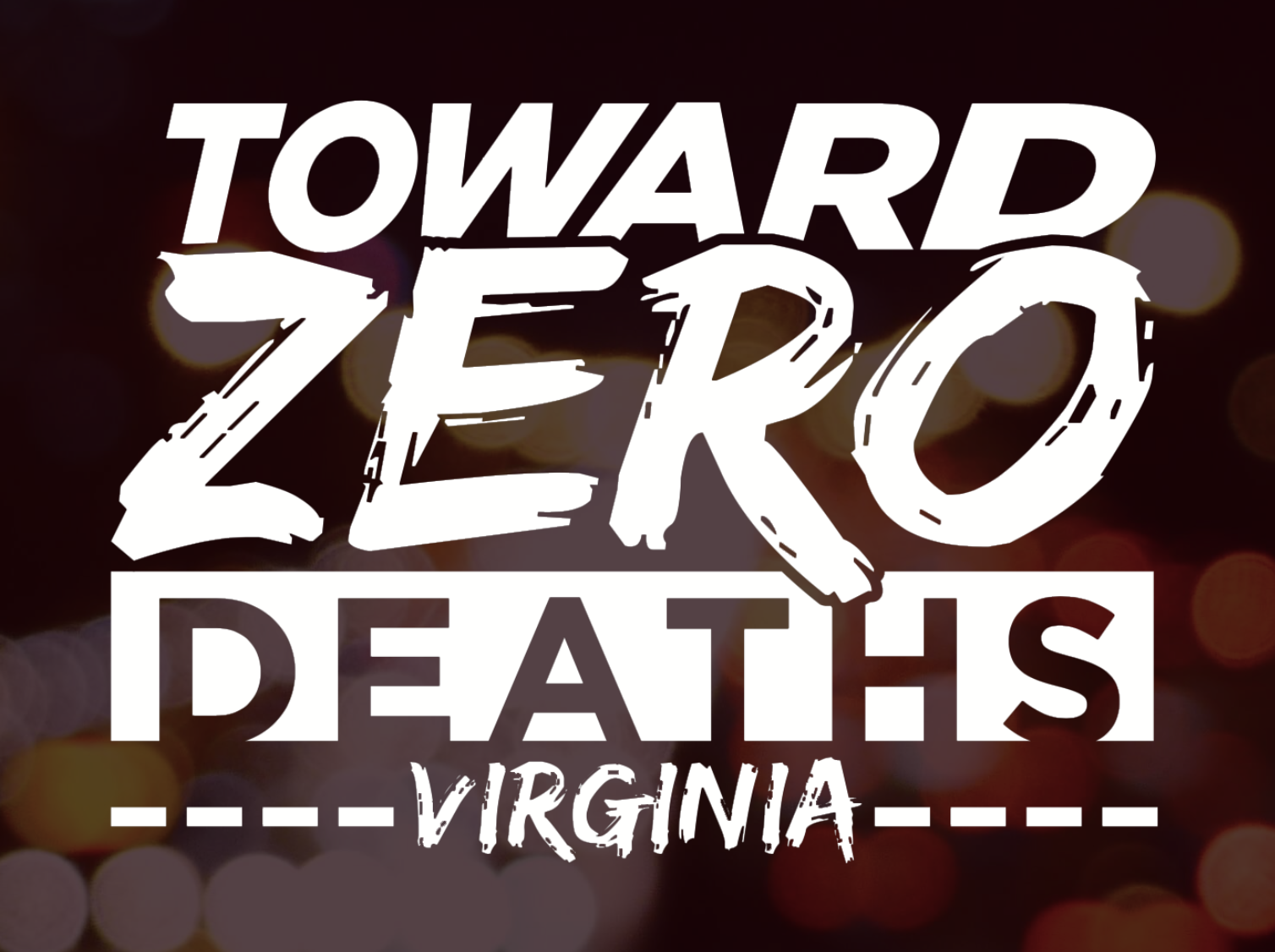 Traffic fatalities on VA's
highways since
Jan. 1, 2021
(as of July 27):
467
(Compared to 456 at this time last year)