---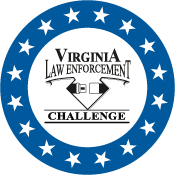 2017 Virginia Law Enforcement Challenge Application Available
The application for the 2017 Virginia Law Enforcement Challenge, conducted by the Virginia Association of Chiefs of Police (VACP), is now available! Entries are due May 5, 2017.
Celebrating its twenty-eighth year in Virginia, the Law Enforcement Challenge program promotes professionalism in traffic safety enforcement and encourages agencies to share best practices and programs with each other. The awards are based on entries prepared by the participating agencies that highlight their traffic safety education and enforcement activities in the past calendar year. Judges award points to the agencies in the six areas that comprise a comprehensive traffic safety program: problem identification, policies, planning, training of officers, public information and education, enforcement, and an evaluation of the outcomes of the agency's efforts.
Any Virginia law enforcement agency involved in any highway safety efforts should consider applying and having their agency's efforts recognized! Agencies are evaluated against a set of criteria – not against each other – and are divided into categories of like size and type. 2017 entries are based on 2016 calendar year data. Plan to enter today!
---
Winter Weather Driving Alert: Drive to Save Lives
RICHMOND, Va. – Depending on where you live in Virginia, over the next two days you may only see snow flurries or be counting the inches of snow as it accumulates. Regardless, the Virginia State Police are reminding all Virginians of the need to drive to the conditions. Read more
---
Ten Killed in Four Days Over Holiday Weekend in Virginia
RICHMOND – The Christmas holiday weekend proved to be a deadly one on Virginia's highways. During the four-day statistical counting period, which began at 12:01 a.m. Friday, Dec. 23, 2016, through midnight Monday, Dec. 26, 2016, preliminary reports indicate 10 people died in traffic crashes across the Commonwealth.
The 10 fatal crashes occurred in the counties of Albemarle, Alleghany, Buchanan, Culpeper, Fauquier, Louisa, Prince William and Wise; and the cities of Chesapeake and Suffolk. Three of the deceased were pedestrians (Louisa County, Prince William County and the city of Suffolk). The fatal crash in the city of Chesapeake was a hit-and-run that is still under investigation by the Virginia State Police. Four of the drivers and passengers killed in crashes were not wearing seat belts. Read more
---

Traffic Deaths Decline Over Thanksgiving Weekend
Virginians Still Encouraged to Drive to Save Lives During Winter Holiday Season
RICHMOND – Fortunately, a forecasted record volume of traffic over the Thanksgiving holiday weekend did not yield an increase in traffic deaths across the Commonwealth of Virginia. Preliminary reports indicate a total of seven people were killed in seven traffic crashes statewide, compared to nine deaths during the 2015 Thanksgiving holiday and eight in 2014. Read more
---
| | |
| --- | --- |
| Upcoming Events/Trainings | Tweets by @SmartSafeSober |