News
June 7, 2013
"Op Border to Border" — Va. State Police Participating in 6-State Enforcement Op to Reduce Crashes on 790+ Miles of US Route 151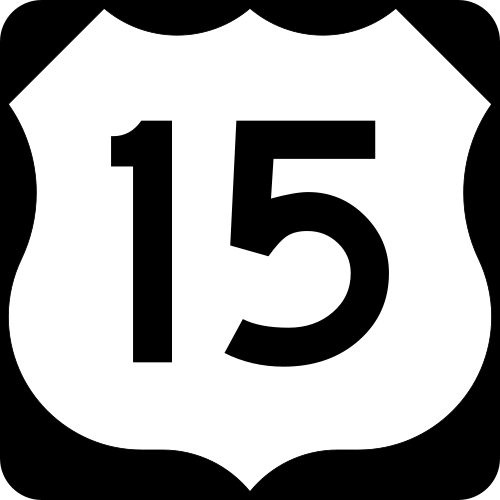 Virginia State Police and five other state police and highway patrol agencies this weekend will engage in Operation Border to Border, a coordinated traffic safety enforcement initiative targeting approximately 791 miles of U.S. Route 15, which originates in Waterboro, S.C., and ends in Corning, N.Y. The corridor is a heavily-traveled thoroughfare for summer vacationers and for those attempting to avoid congested interstates serving all six states.
Just as the summer vacation begins for thousands of students and families up and down the East Coast, state troopers from Maryland, New York, North Carolina, Pennsylvania, South Carolina and Virginia will carry out Operation Border to Border to prevent traffic crashes, injuries and fatalities along the entire length of U.S. Route 15. For three days, troopers from each of the six agencies will work together, conducting saturation patrols, sobriety check points and other enforcement initiatives to reduce traffic crashes and combat criminal behavior along this major, non-interstate highway. The initiative begins at 12:01 a.m. Friday, June 7, 2013, and runs through midnight, Sunday, June 9, 2013.
This is the first time all six states have coordinated enforcement efforts to target U.S. Route 15. Last year, Maryland, Pennsylvania and Virginia launched the first such joint operation. During the three-day 2012 Border to Border traffic safety initiative, troopers from the three states stopped a total of 509 speeders and 16 reckless drivers. Three commercial vehicles were stopped and cited for speeding in Virginia and North Carolina. Seven drunk drivers in Virginia and Maryland were arrested. Troopers cited 56 seat belt violations and 19 child restraint violations. A total of 24 felony and misdemeanor arrests, to include two drug arrests, also resulted from the initiative. No traffic fatalities occurred during the three-day project. There were three traffic crashes that involved injuries – all of which occurred in Virginia.
From 2011 to 2012, Virginia's 230-mile stretch of U.S. Route 15 experienced a 23 percent increase in traffic crashes. U.S. Route winds its way from Clarksville at the North Carolina border through Virginia to the Maryland border at Loudoun County. The highway alternates between two-lane, rural stretches of road to urban four-lane highways, linking the towns of Clarksville, Farmville, Culpeper, Warrenton and Leesburg.
In 2012, there were 391 traffic crashes on U.S. Route 15, compared to 318 in 2011. Five of the 2012 crashes were fatal. Speed, fatigue, alcohol, and illegal drugs have been the most common causes of the crashes investigated along the Route 15 corridor within recent years.