News
June 19, 2013
Speakers Announced for Distracted Driving Summit Hosted by DRIVE SMART Virginia®
Summit will be held in Richmond on Sept. 19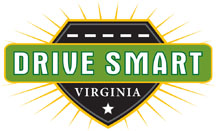 Richmond, VA – The Virginia Coalition for Distraction Free Driving is pleased to announce an impressive list of nationally and internationally known experts who are scheduled to present the latest distracted driving research at the Virginia Distracted Driving Summit in Richmond, Virginia on Sept. 19. The speakers include leading researchers, business executives, law enforcement, legislators and federal government leaders.
"We've worked hard to attract speakers and thought leaders who are out front on the topic of distracted driving because we want to help shape the debate on traffic safety," said Janet Brooking, Executive Director of DRIVE SMART Virginia. "We will present current research on distracted driving, innovative ways to prevent it as well as the best solutions to impact Virginia residents through legislative efforts."
Notable speakers include:
National Transportation Safety Board Chairman Deborah Hersman is recognized as one of the nation's most passionate safety leaders will serve as keynote speaker for the Summit. Chairman Hersman has focused attention and actions on distracted driving, child passenger safety, and helping accident victims and their families.
Dr. Charlie Klauer is a Research Scientist and the Leader of the Teen Risk and Injury Prevention Group. She has been working in transportation research for the past 13 years and served as the project manager for the 100 Car Naturalistic Driving Study. Dr. Klauer's current focus includes improving knowledge of the risks that novice drivers face and how to improve novice driver safety.
Dr. Paul Atchley is Psychology Professor at Kansas University where he is Director of the Cognitive Psychology Program. Dr. Atchley has authored dozens of articles on driving, distraction and multitasking.
Tim Barker is Chief Deputy Prosecutor for Policy and Research in the York County, Pennsylvania District Attorney's Office where he specializes in prosecuting complex litigation cases from inception of charges through the trial and appellate process.
Joel Feldman is a trial attorney and founder of End Distracted Driving. He and his wife founded the Casey Feldman Foundation in 2009 after his daughter was killed by a distracted driver. He works to inspire individuals and communities to take action to end distracted driving.
A full list of panelists scheduled to speak at the Summit is at drivesmartva.org.
Speakers at the Virginia Distracted Driving Summit will participate in five moderated panels. Topics include:
Science and Research
Corporate Policies and Best Practices
Legislativ
Law Enforcement
Teen and Parent Education
Registration for the summit is available ONLINE ($80 per individual if registered by July 4; $90 per if by Aug. 1; $100 per after Aug. 1).
For more information on the Virginia Coalition for Distraction Free Driving please contact Rob Richardson, DRIVE SMART Virginia, Public Relations and Outreach Manager, at 804-929-2988 or rob.richardson@drivesmartva.org.
DRIVE SMART Virginia, founded in 1995, is a 501c3 non-profit dedicated to educating drivers and raising traffic safety awareness in order to save lives and reduce injuries on the roadways of Virginia. Find DRIVE SMART Virginia on Facebook at http://www.facebook.com/DRIVESMARTVA or Twitter at http://twitter.com/DRIVESMARTVA